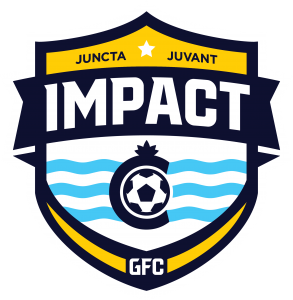 Founded in 2010 with one team and a simple philosophy, our club has quickly grown into a fantastic program with 30 teams. Our mission is to IMPACT the lives of young girls in a positive atmosphere through the sport of soccer, on and off the field. We believe in not only developing great soccer players, but developing friendships and self-confidence. We believe in providing a quality and fun training environment for our players so they would continue to enjoy the sport of soccer throughout their lifetime and making some great memories. Below are some key elements of Impact's philosophy that separate us from other clubs:
Having FUN is rule #1 (Both for the players & the families).
We have licensed coaches/trainers to develop the players technical and tactical skills.
Our coaches are our trainers and are present at practices and games.
We believe that once a team is established, those core players stay together to form unity and friendships that will last a lifetime.
We encourage our players to be well-rounded individuals through the participation of other sports and activities.
We also believe in giving back to the community by partnering with local churches and other organizations.
Coaching/Training Staff Opportunities
Impact GFC is always looking to expand its staff.  Are you a former player, looking to give back to the community?  Did you just finish your SAY season and want to stay together as a team?  Or maybe a former collegiate player looking to train and make some extra money?  Either way, we would love to hear from you – jami@impactgfc.com.
Impact GFC's training staff is special in so many ways. Not only are they great people in our community and passionate about soccer, but most importantly they are teaching your girls at no charge! We want our training staff to be here because they love the game, our community, and our girls. We believe that our trainers help IMPACT our girls to become strong players and confident people.
At the same time we want to make sure these girls do get quality soccer training. Listed below are some of our coaching bios:
Jami Eversole
Jami was a four year varsity player for the University of Cincinnati. Before playing for the Bearcats, she played at Milford High School where she led the Eagles to league champs all three years. Jami earned 1st and 2nd GMC team during her high school career. She started training teams after college and went on to coach Milford High school before starting a family. She has trained various club teams of all ages for the past 25 years. Jami has earned her "D" coaching license.
Lindsey Schildmeyer
Lindsey played competitively since she was a young girl. During her early playing years with her Kolping Club she competed at the highest levels and along with her teammates, was able to earn multiple State Cups and a Regional Title. She went on to be a four-year starter at Roger Bacon High School and was inducted into their Athletic Hall of Fame. She continued her soccer career playing for four years at Ohio University and earned her spot on the school's All-Decade Team. Lindsey has coaching experience as well. She spent five years coaching Junior Varsity soccer at McCauley and Sycamore HS and has trained multiple youth teams.
Jenny Jacobs
Jenny has been playing soccer since the age of four. She was a four year varsity player at Anthony Wayne High School where she led her team to league champs all four years and earned 2nd NLL team for three years. She was part of the Olympic Development program at the U13 – U16 level where she was selected to the State team for three years and the regional team at the U16 level. She continued her soccer career at Youngstown State University playing all four years. She has been training athletes (including professionals) since 2002.
Ollie Lindsay
Ollie comes to Impact from Yorkshire, U.K. He has coached several levels of Impact and currently is coaching for Sporting Queen City as well.
Emily Sweeney
Emily's soccer accomplishments are vast. While playing at Sycamore High School, she was a 4-year varsity starter, MVP, All-League, All-City, All-State. Emily continued her playing at The Ohio State University as a 4-year varsity starter, best Offense, MVP, top 5 for assists all-time (at least last time I checked). Emily coached for Sycamore High School from 2003-2007 - Freshman team, then JV team, then Assistant Varsity: League champs 3 years in a row; State Semi-Finalists 2006; Nationally ranked for 2007.
Frequently Asked Questions
Player Evaluations/Tryouts
Impact GFC is looking to expand roster sizes for the 2022/2023  season.   Players are invited to join an appropriate age group training session this Spring season to be evaluated.  If you have a player that is interested in joining a team, please fill out the necessary information using the Tryout Registration Button.  Not sure or have some questions?  Please email Jami – jami@impactgfc.com.
We are currently seeking players with 2011 birth year (girls).