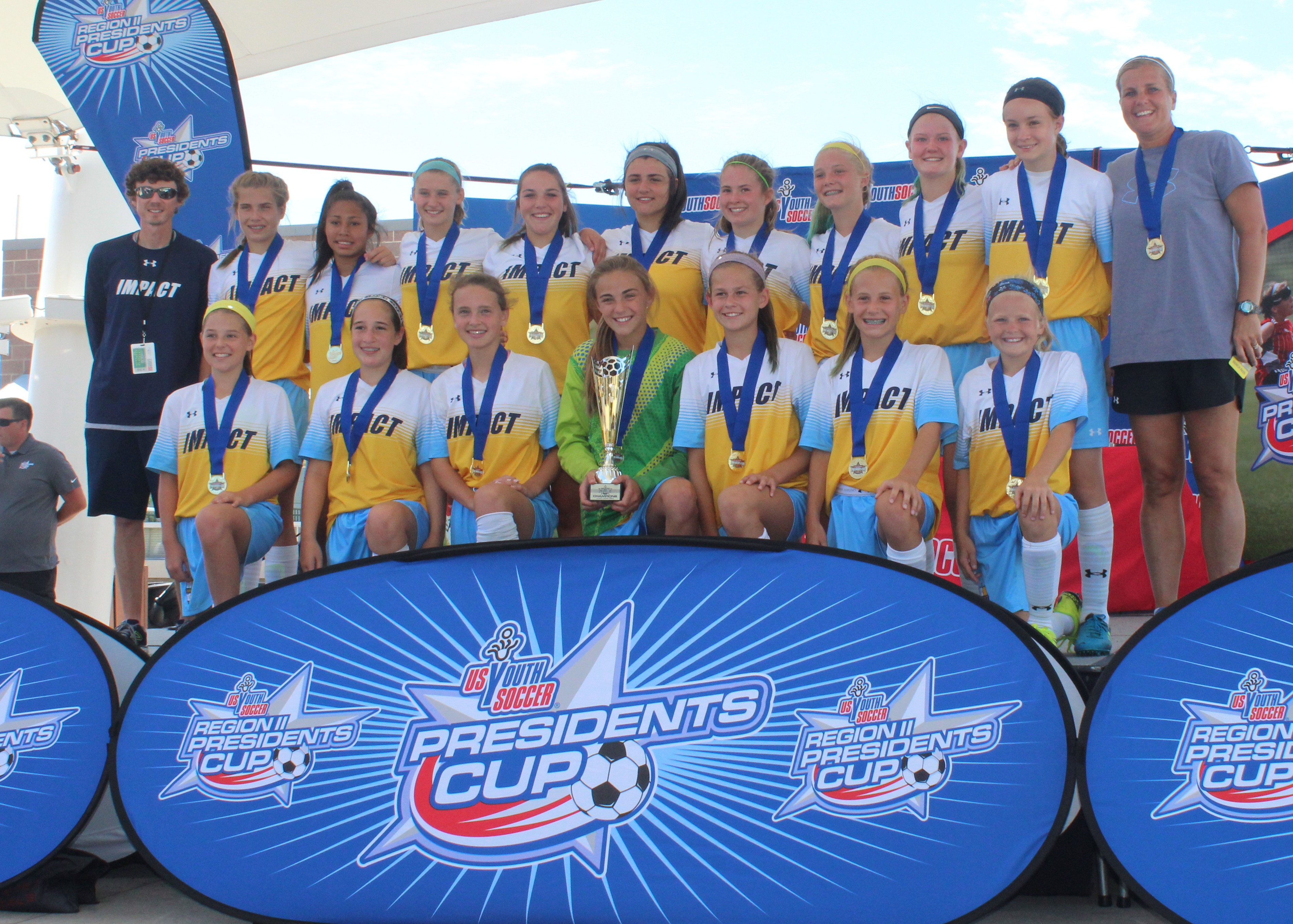 Impact 2004 – Region II President Cup Champions!!!
Regional Champions – Headed to Florida to represent Ohio South,Region II, & Impact!
Well, it has been a long journey so far, with one remaining stop. The 2004 Blue team is heading to Auburndale, Florida in July to represent Ohio South, Region II, and of course Impact GFC. This group of girls and their families started this journey back in May with the Ohio South State Championship. Collecting victories over Kolping, Cincy West, Ohio Celtics Academy, and CUP, as they advanced on to the Region II finals in Kansas.
Ohio South President Cup Champions
The team played 5 games over 6 days in Kansas with victories over teams from Indiana, Kansas, Missouri, and Iowa. Once again coming home with the Championship.
Region II President Cup Champions!!!